Avatar: The Last Airbender (ATLA), sometimes referred to as Avatar: The Legend of Aang is a Nickelodeon Animation Studios animated television series with an anime influence. Aaron Ehasz served as the show's lead writer, and Michael Dante DiMartino and Bryan Konietzko both contributed to its creation. It included 66 action-adventure, fantasy, and comedy drama-filled episodes that provided fans with top-notch entertainment throughout three seasons on Nickelodeon from February 2005 to July 2008. Each television show season is regarded as a book, with each episode as a chapter. Each book is named after one of the three elements that Aang needs to master: the first book, "Water"; the second, "Earth"; and the third, "Fire."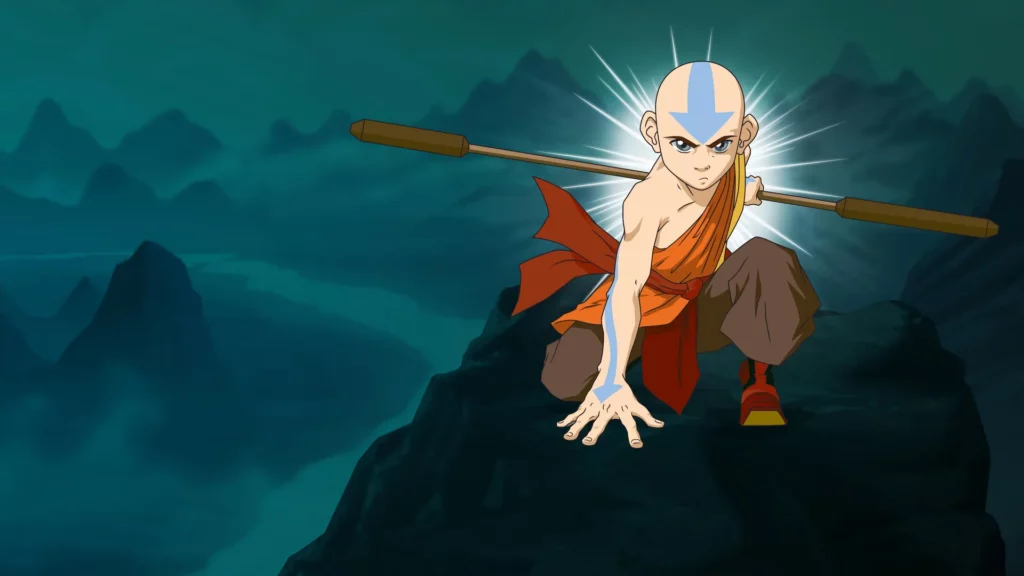 Avatar: The Last Airbender's characters, cultural allusions, production design, soundtrack, entertainment, and themes are excellent to the point where they have won praise from viewers and film critics on a global scale. These cover topics like war, genocide, conquest, and many others that are rarely covered in the media for young people. Additionally, it received multiple accolades, including the Annie Awards 2006, Annie Awards 2007, Primetime Emmy Awards 2007, Genesis Awards 2007, Gold Derby Awards 2008, Kids' Choice Awards, USA 2008, Satellite Awards 2008, Motion Picture Sound Editors, USA 2009, Annie Awards 2009, and Peabody Awards 2009. Numerous critics and audiences have therefore praised the show as one of the best television programs of all time. These accolades only highlight how excellent the television series is.

The public in general sometimes becomes drawn to a specific television show, animated series, or motion picture, but Avatar: The Last Airbender is one of those programs that consistently fulfills the potential of television as a medium and goes above and beyond viewers' expectations with its interesting story and well-written characters. Audiences encounter a broad range of wholeheartedly memorable characters during the series, such as Team Avatar, so here we have gathered Avatar: The Last Airbender characters to let us feel those warm, nostalgic feelings for our beloved characters.
Aang (Zach Tyler Eisen)
Aang (voiced by Zach Tyler Eisen), the series's protagonist, is a young man with a huge destiny to be fulfilled. His story starts where the Airbenders went extinct after the attack of the fire nation. However, Aang was exempted since he drowned and froze for over a century. Aang was unaware of what had transpired, but he subsequently learned about the timeline's 100-year gap and realized he was the only Airbender alive. His story begins here, as Aang cannot control the other elements. He then sets out on a quest to find masters of each component to learn how to manipulate them and embarks on a perilous magical quest to fulfill his destiny as the Avatar and restore peace to the world.

This destiny and aim were a long journey for Aang, as he carried many heavy loads and difficulties in his path. Later, it is revealed that to bring about peace, he must kill and defeat Fire Lord Ozai. However, he manages to do so without losing any life by removing Fire Lord Ozai's bending. Therefore, Aang is one of the show's most beloved characters because of his ability to keep his cheerful, silly, and charming personality throughout the entire series.
Katara (Mae Whitman)
The first person Aang encounters after emerging from the ice is Katara (voiced by Mae Whitman), one of the primary members of Team Avatar. Since the other members of the Southern Water Tribe were either slain or taken by the Southern Raiders, she is the only remaining Waterbender. She had mastered the technique of water bending by the time she was 14. Despite acting as a mother figure, Katara is renowned for being quite obstinate and challenging gender biases and preconceptions.

As a character in the series, Katara is rather challenging to defeat due to her abilities to heal wounds, turn water into ice, and use it to slice through large objects, as well as her mastery of the difficult talent known as "blood-bending," which entails manipulating liquids inside of living things. Additionally, Katara is a loving person since she always looks for the safety of others, as evidenced by her frequently intervening to save Aang in tough situations. She wins the admiration of her peers and even imparts some wisdom, making her a remarkable character all around.
Sokka (Jack DeSena)
Sokka (voiced by Jack DeSena) is the eldest brother of Katara and the sole non-bender on the original Team Avatar. He is a 15-year-old warrior from the Southern Water Tribe. He is one of Aang's friends but lacks his bending abilities; instead, he relies on his intelligence, bravery, leadership, and planning expertise and his beloved boomerang as a weapon. He has been the team's primary strategist, which makes him a trustworthy ally, as seen by the fact that he has guided them in developing effective strategies for taking out the enemies.

It is undeniable that Sokka is part of the reason why the series is fairly amusing because of his ridiculous jokes and how he acts. However, he is a loving and protective companion. He makes mistakes occasionally and is frequently clumsy. Sokka has several issues to deal with, including the tendency to be disrespectful, biased, dismissive, and arrogant. However, he does grow from his mistakes and never loses control of what is good. At the end of the series, he becomes a reliable and trustworthy friend who has grown into a better version of himself.
Toph (Jessie Flower)
Toph Beifong (voiced by Jessie Flower) is the first metal bender and the strongest Earthbender in the series. Toph was raised by extremely controlling parents who thought she was weak and defenseless because she was blind. As a result of being forced to conceal her tough demeanor and remarkable talent, Toph eventually started competing in Earthbending competitions under the alias of the mysterious Blind Bandit.

She is particularly powerful because she uses her capacity to detect even the smallest ground disturbances, such as the presence of rocks and trees or the movement of insects at a distance of several meters. With her enhanced seismic sense and hearing, she can see people's whereabouts, distances from her, and physical characteristics more than a normal eye could do.

Although Toph didn't want to teach Aang, she subsequently made the decision to leave her former life behind and join Team Avatar as Aang's Earthbending master. Aang was told to meditate by Toph so that he might sense the earth and learn Earthbending. Toph was an excellent asset to the group owing to her complete knowledge of Earthbending, distinctive personality, and sensible practicality.
Zuko (Dante Basco)
Since the first season, the show's antagonist has been Zuko (played by Dante Brasco). The Avatar has been lost for a century, and Zuko has spent years trying to find him. Zuko, the crown prince of the Fire Nation, has a scar on his face from his father's burning him for defying him. After being exiled in disgrace, Zuko was warned that he would never be pardoned or regain his reputation unless he managed to seize the Avatar. Zuko struggles and even briefly returns to the Fire Nation. Still, he eventually opts to join Team Avatar after coming to numerous realizations and understanding the influence of his uncle to follow the right path.

To assist in overthrowing his dictatorial father and bringing about world peace, he sought his own path and joined Team Avatar. He serves as Aang's Firebending instructor but learns that his own skills have considerably declined. He visits the temples of the extinct Sun Warriors with Aang to learn about the history of Firebending and to get acquainted. Thus, the complexity of Zukos's character genuinely lends richness to the show, and he and the other team members have had tremendous positive growth.
Appa (Dee Bradley Baker)
Appa (voiced by Dee Bradley Baker) deserves a lot of recognition since, without him, Team Avatar would not have survived the several seasons. Appa is the only remaining living sky bison, just as Aang is the last Airbender. Aang also stated that flying bison were the original airbenders. These flying bison are enormous, mammal-like creatures that can fly via Airbending and use their long tails to navigate air currents.

Aang formed a close link with Appa and Momo in the series since they are both magical animals and because they are all among the last of the Air Nomad civilization's remnants. Appa has been the group's primary mode of transportation. Appa can fly and produce strong air currents with the help of his tail. The team has access to not only flying but also water transportation. Due to Appa's numerous heroic rescues of our heroes, we can definitely say that he has been incredibly reliable throughout the series.
Momo (Dee Bradley Baker)
Momo (voiced by Dee Bradley Baker) is a flying lemur who appears in the series and is the last of his type, just like Appa is. In Momo's first appearance, we can see that Aang and the group were visiting the Southern Air Temple when they heard a weird noise coming from the sanctuary's doorway. They hid behind Avatar's statues out of fear that it was an enemy, but it turned out to be a lemur. Aang became fascinated with the lemur and yearned to adopt him and be part of Team Avatar as his new, adorable pet.

Momos' journey with the group has been challenging, entertaining, and more; he has also helped them and provided humor throughout the series. And in accordance with the creators, Momo was created to symbolize the essence of Aang's tutor, Monk Gyatso, who served as his protector, teacher, and father figure before the outbreak of the Hundred Year War.

Overall, the show is wonderful because it exhibits many outstanding qualities that make it a brilliant show. The show is a masterclass in narrative structure, storyline, and character growth, thanks to its varied themes. Although it was designed for children and debuted on a children's television network, the program is actually more than that. This is because the series has numerous elements that children, teens, and adults would find appealing due to its engaging plot and compelling themes. This is as well matched with Avatar: The Last Airbender characters, where it is so beautifully written that it gives the program an excellent blend that has allowed it to be as fantastic as it is. As a result, the movie is really good because many audiences and critics worldwide consider it one of the best TV shows. With all of its awards, the movie only goes above and beyond your expectations, making it a must-watch series for everyone since it provides top-notch entertainment.