Do you have an alien obsession? Whether you've had one forever or just developed it in the past few months, alien movies are sure to satisfy. Here's our list of alien classics (and not-so-classics) that will transport you out of this world and fill your heart with alien love.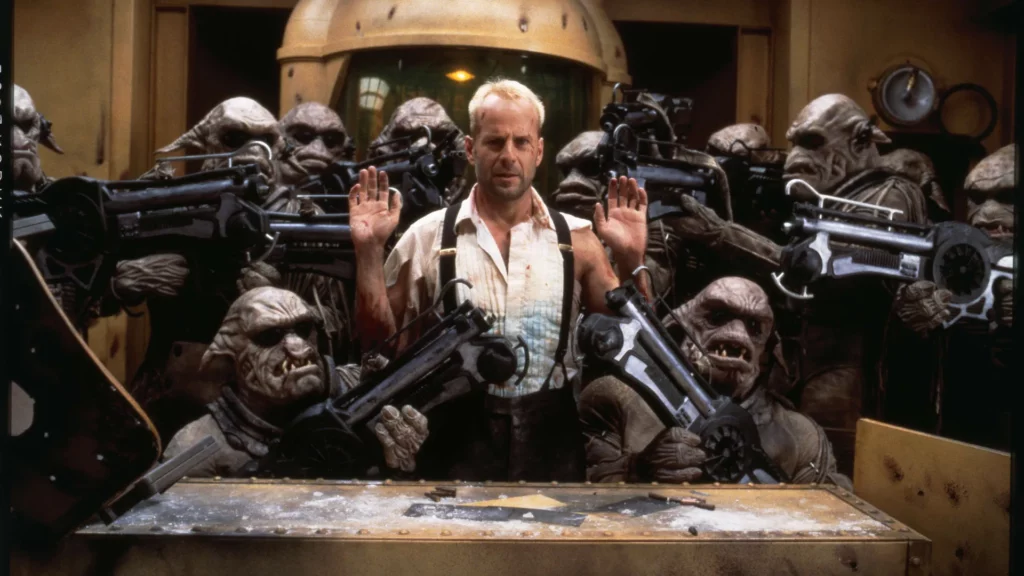 1. E.T.: The Extra-Terrestrial (1982) – Get ready for an alien adventure like no other! E.T. is the story of a young boy who befriends an alien after he's been left behind on Earth by his people. An instant classic, this Steven Spielberg movie has become iconic in alien cinema.
2. Alien (1979) – Get ready for some alien horror! This Ridley Scott classic will give you the chills as a crew of nine explore a mysterious alien ship and comes face to face with one of the scariest creatures ever put on screen. If you're brave enough, check it out on Reelgood.
3. The Fifth Element (1997) – Ready for an alien action flick? The Fifth Element is an epic sci-fi adventure that follows the journey of a cab driver who must protect a mysterious alien from an alien force to destroy Earth.
4. The Day the Earth Stood Still (1951) – Ready for a classic alien flick? This science fiction movie follows an alien visitor and his robot companion as they warn humanity of its destruction if it doesn't stop its warlike ways. Catch this alien classic on Reelgood.
5. Men in Black (1997) – Enjoy some alien comedy! Will Smith and Tommy Lee Jones star in this hilarious sci-fi comedy that follows two alien-fighting agents who must save the world from an alien threat. Get ready to laugh with this alien classic on Reelgood.
6. War of the Worlds (2005) – Ready for some alien invasion? This sci-fi thriller is a modern take on H.G Wells' original novel about an alien species attacking Earth and a father trying to protect his children from them. Catch this alien adventure on Reelgood.
7. District 9 (2009) – Enjoy some alien social commentary! This science fiction movie takes place in a world where alien refugees live in slums, and the protagonist must help them find a better life. Get ready to think about this alien movie.
8. The Thing (1982) – Ready for some alien horror? This John Carpenter classic follows an Antarctic research team who come face to face with a shape-shifting alien that takes on the form of its victim. Check out this alien horror flick.
So if you've been searching for your next alien fix, check out any of these awesome alien movies! From comedy to sci-fi, horror to action, there's sure to be something here that will make you go out of this world!
Do you have any alien movie recommendations? Let us know in the comments! And don't forget to check out Reelgood.com for all your alien movie needs! Until next time, happy alien hunting!