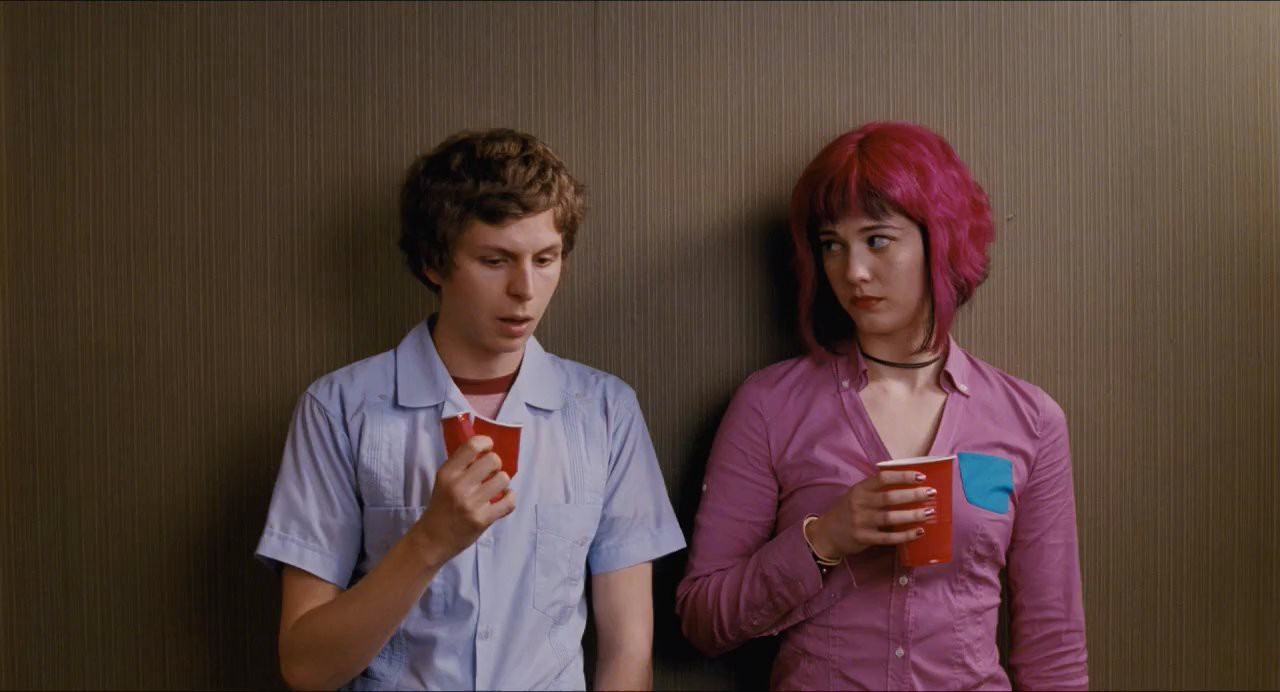 Whether you're madly in love, or getting over a breakup and need some distraction, there's nothing better than a romcom to put you in the Valentine's Day spirit. Romantic comedies have been around since the movie industry's earliest days, and screenwriters have mined the boy-meets-girl story to death.
While there are plenty of classic romance movies out there like When Harry Met Sally, You've Got Mail, and Breakfast at Tiffany's, let's go a little outside the box. It's time to break away from the traditional romcom and look for romance out of left field. What we have below are some romance movies that do everything but play it safe when it comes to telling an on-screen love story.
1. Lars and the Real Girl
Type: Comedy, Romance, Drama
Release Date: 2007
Director: Craig Gillespie
Starring: Ryan Gosling, Emily Mortimer
Rating: RT 81%, 7.3 IMDb
If you're in the mood for a quirky comedy that looks at mental health and relationships from a completely unique point of view, you've found it. When Lars (Ryan Gosling) begins dating a sex doll, the townsfolk of his small town can't help but be a little concerned about his state of mind. What could easily have come off as a very creepy premise for a movie, actually manages to be both sweet and funny.
2. Wristcutters: A Love Story
Type: Comedy, Romance, Fantasy
Release Date: 2006
Director: Goran Dukic
Starring: Patrick Fugit, Shannyn Sossamon
Rating: RT 67%, 7.3 IMDb
The old adage "love conquers all" is put to the test in this film about people searching for meaning after death. The movie takes the standard boy-meets-girl cliche and turns it on its head by setting the story in a sort of afterlife limbo reserved for people who have committed suicide.
3. Scott Pilgrim vs. The World
Type: Comedy, Romance, Fantasy
Release Date: 2010
Director: Edgar Wright
Starring: Michael Cera, Anna Kendrick, Mary Elizabeth Winstead, Kieran Culkin
Rating: RT 81%, 7.5 IMDb
Scott Pilgrim may just be the perfect romcom for people who hate romcoms. Yes, it has a boy pining for his pixie dream girl, but there's enough eye-popping special effects action that it feels more like a superhero movie at times. In order to win his dream girl, a struggling musician (Michael Cera) must defeat her seven evil exes and he'll have to use every video game trick in the book in order to do so.
4. True Romance
Type: Crime, Romance, Comedy
Release Date: 1992
Director: Tony Scott
Starring: Christian Slater, Patricia Arquette, Dennis Hopper, Christopher Walken
Rating: RT 92%, 7.9 IMDb
Alright, so Quentin Tarantino probably isn't the scribe you imagine when it comes to telling a love story. Fair enough. At the heart of this tale though is definitely a romance between a young couple on the run after stealing a large amount of cocaine. If you can get past the violence, there's something rather sweet about Clarence (Christian Slater) and Alabama's (Patricia Arquette) hopeless love affair.
5. Warm Bodies
Type: Romance, Comedy, Horror
Release Date: 2013
Director: Jonathan Levine
Starring: Nicholas Hoult, Teresa Palmer, John Malkovich
Rating: RT 81% , 6.9 IMDb
Ever since Romeo and Juliet, there have been romance stories about two people struggling to be together, despite the rest of the world telling them they don't belong. The classic love story gets a new twist with a zombie and a human falling for each other in an apocalyptic world that is anything but kind to new romance. Even zombies deserve a shot at love though, right?
6. Vamps
Type: Comedy, Romance
Release Date: 2012
Director: Amy Heckerling
Starring: Alicia Silverstone, Krysten Ritter, Sigourney Weaver
Rating: RT 53%, 5.2 IMDb
https://www.youtube.com/watch?v=eaT2FFZj4_8
Director Amy Heckerling is no stranger to the romcom genre, and I guess you could say she really sank her fangs into this movie. While it certainly has its moments, just don't expect to love it as much as Heckerling's earlier movie with Alicia Silverstone (Clueless). Two fun-loving vampires enjoy being undead in the city that never sleeps, but find their way of life in turmoil when one of them starts dating a vampire hunter.
7. Edward Scissorhands
Type: Comedy, Romance, Drama, Fantasy
Release Date: 1990
Director: Tim Burton
Starring: Johnny Depp, Winona Ryder
Rating: RT 90%, 7.9 IMDb
A loose adaptation of Frankenstein, Tim Burton and Johnny Depp teamed up to create one of their most inventive movies together. When a woman discovers a man living in isolation who has scissors for hands, she brings him to her suburban town where's he becomes a popular curiosity for the neighbors. If you're in need of a romantic movie that feels like a twisted fairy tale, team Burton and Depp are definitely here to deliver.
8. Her
Type: Sci-fi, Romance, Drama
Release Date: 2013
Director: Spike Jonze
Starring: Joaquin Phoenix, Amy Adams, Scarlett Johansson
Rating: RT 94%, 8 IMDb
Her is anything but your typical romance movie — especially considering that Joaquin Phoenix's love interest doesn't even have a physical body. After suffering a divorce, a man slowly begins to form a close relationship with his artificial intelligence-programmed virtual assistant. The movie is both very weird and sort of sweet at the same time. It was nominated for numerous Academy Awards and took home the Oscar for "best original screenplay."