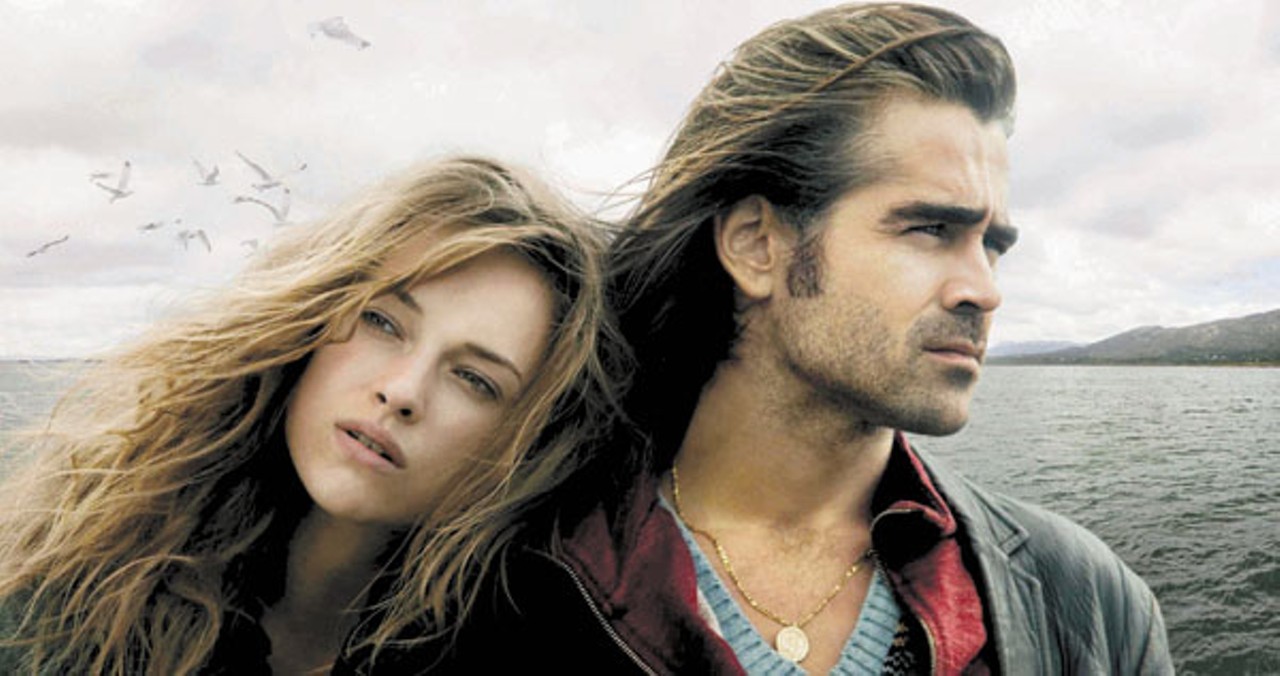 Ah, Valentine's Day! Love is in the air. With the big day falling on a weeknight this year, you may be thinking about staying in instead of a fancy night out. We completely understand. So if you're hoping for a cheap date this Valentine's Day, look no further.
Here are 8 charming romances that you can stream completely free. And on the off-chance these aren't really your kind of movies, give our Date Night Movie Roulette a spin and you might be pleasantly surprised!
It Had to Be You
Type: Comedy, Romance
Release Date: 2016
Director: Sasha Gordon
Starring: Cristin Milioti, Kate Simses, Dan Soder
Rating: 60% RT, 5.4/10 IMDb
When jingle-writer Sonia is proposed to by her boyfriend, she finds herself paralyzed by fear and doubt. This sweet romantic comedy, while mostly cast with unknowns, is the perfect excuse for a date night in.
Dear Frankie
Type:  Drama, Romance, Independent, Family
Release Date: 2004
Director: Shona Auerbach
Starring: Gerard Butler, Emily Mortimer, Jack McElhone
Rating: 81% RT, 7.8/10 IMDb
This is one of those hidden gems that you can't believe you missed the first time around. With Gerard Butler and Emily Mortimer being totally adorable together, audiences will find this sweet romance completely irresistible.
Jane Eyre
Type: Drama, Romance
Release Date: 1996
Director: Franco Zeffirelli
Starring: Anna Paquin, Charlotte Gainsbourg, William Hurt
Rating: 74%, 6.8/10 IMDb
Based on the novel of the same name by Charlotte Brontë, this 1996 adaptation of Jane Eyre tells the story of an orphaned Jane as she grows from childhood to adulthood and eventually falling in love. With Anna Paquin as a young Jane and William Hurt as Mr. Rochester, this version is one of the best.
Sleepless in Seattle
Type: Drama, Romance, Comedy
Release Date: 1993
Director: Nora Ephron
Starring: Tom Hanks, Meg Ryan, Pill Pullman
Rating: 73% RT, 6.3/10 IMDb
This classic 1993 film about a widower whose young son is bound and determined to find his father a new love is every bit as adorable as you might imagine. To top it off, it stars two of the most likeable stars of that (or any) time, Meg Ryan and Tom Hanks.
Celeste and Jesse Forever
Type: Drama, Romance, Comedy
Release Date: 2012
Director: Lee Toland Krieger
Starring: Rashida Jones, Andy Samberg, Elijah Wood
Rating: 71% RT, 6.6/10 IMDb
Speaking of likeable romantic leads, Celeste and Jesse Forever puts the always-likeable Rashida Jones and Andy Samberg together as ex sweethearts who just can't seem to let each other go.
Ondine
Type: Drama, Romance, Mystery
Release Date: 2009
Director: Neil Jordan
Starring: Colin Farrell, Alicja Bachleda-Curus, Dervla Kirwan
Rating: 69% RT, 6.8/10 IMDb
If you are looking for more a sweepingly dramatic romantic movie, look no further than Ondine. This 2009 film flew largely under the radar, and is about an Irish fisherman and his daughter who find a woman washed up in his net and the two begin to believe she is a mermaid.
Friends with Benefits
Type: Comedy, Romance
Release Date: 2011
Director: Will Gluck
Starring: Justin Timberlake, Mila Kunis, Patricia Clarkson
Rating: 68% RT, 6.6/10 IMDb
If you're looking for something with bigger laughs, you might try 2011's adorable hit romcom, Friends with Benefits. Two friends attempt to take their friendship to the next level without any strings attached. Who knew that Justin Timberlake and Mila Kunis would have such easy chemistry?
Return to Me
Type:  Drama, Comedy, Romance
Release Date: 2000
Director: Bonnie Hunt
Starring: David Duchovny, Minnie Driver, Bonnie Hunt
Rating: 61% RT, 6.9/10 IMDb
When a widower finally agrees to go on a blind date, he doesn't expect to fall for the waitress, but that's exactly what happens. This charmer from director Bonnie Hunt has a lovable cast and will leave a smile on your face.