Will Smith is a name that needs no introduction. He's one of the most recognizable and successful actors of all time, with a career that has spanned decades. From comedies to action films, Smith has proven that he can take on any genre and make it his own. Here are 20 of his greatest movies and the roles he played in each.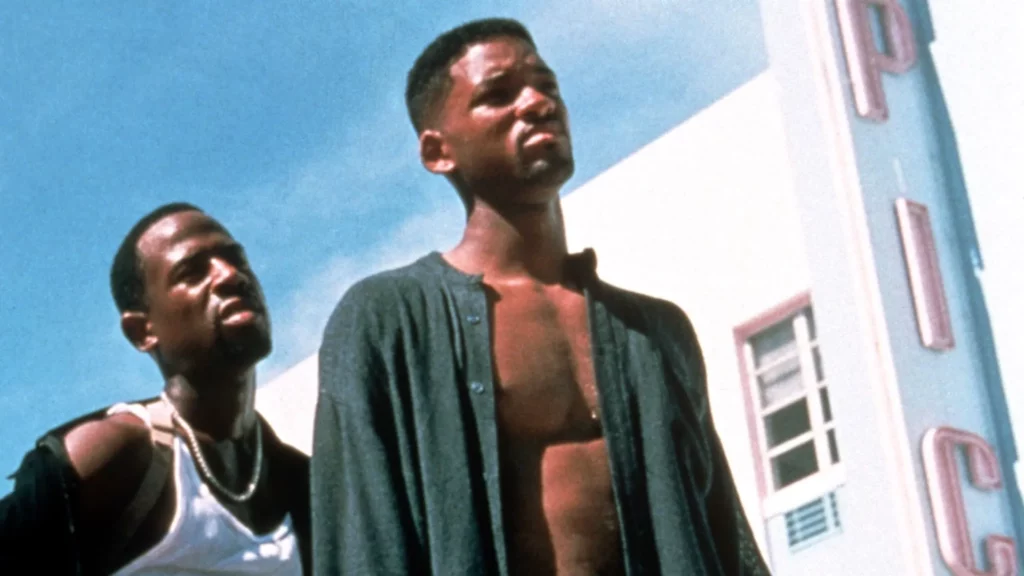 Bad Boys (1995) – Detective Mike Lowrey
This crime-action comedy was Smith's first major role in a feature film. He starred alongside Martin Lawrence as two Miami detectives who work together to take down a drug lord.
Men in Black (1997) – Agent J
In this sci-fi classic, Smith and Tommy Lee Jones team up to protect the Earth from alien threats. Smith plays Agent J, the rookie who is taught the ropes by the experienced Agent K.
Enemy of the State (1998) – Robert Dean
Smith stars in this thriller as Robert Dean, a lawyer who gets wrapped up in a political conspiracy when he finds a videotape that could expose some powerful people.
Wild Wild West (1999) – James West
In this western comedy, Smith plays James West, a gunslinger and U.S. Marshal who teams up with a U.S. Army Major to take down a mad scientist who is trying to take over the world.
The Legend of Bagger Vance (2000) – Bagger Vance
Smith takes on the role of Bagger Vance, a mysterious golf caddy who helps a troubled golfer rediscover his passion for the game and find redemption.
Ali (2001) – Muhammad Ali
This biopic follows the life of the legendary boxer Muhammad Ali, played by Smith. From his early days as a fighter to his stance against the Vietnam War, Smith brings Ali's life to life on the big screen.
I, Robot (2004) – Detective Del Spooner
In this action-packed sci-fi thriller, Smith stars as Detective Del Spooner, a police officer who is trying to uncover a conspiracy involving robots who are rebelling against their human masters.
Hitch (2005) – Alex "Hitch" Hitchens
Smith stars in this romantic-comedy as Alex "Hitch" Hitchens, a professional "date doctor" who helps men find love.
The Pursuit of Happyness (2006) – Chris Gardner
This drama follows the true story of Chris Gardner, a homeless single father who is trying to make a better life for himself and his son. Smith gives a powerful performance in this role.
I Am Legend (2007) – Robert Neville
In this post-apocalyptic thriller, Smith plays Robert Neville, the last man on Earth who is trying to find a cure for a virus that has wiped out humanity.
Seven Pounds (2008) – Tim Thomas
In this drama, Smith plays Tim Thomas, a man who is trying to atone for a past mistake by helping seven strangers.
Hancock (2008) – John Hancock
Smith stars as John Hancock, a troubled superhero who has lost his luster with the public. He teams up with a struggling public relations executive to help him become a hero again.
Men in Black 3 (2012) – Agent J
Smith reprises his role as Agent J in this third installment of the Men in Black franchise. Agent J travels back in time to save the world.
After Earth (2013) – Cypher Raige
Smith and his son Jaden team up for this sci-fi adventure. Smith plays Cypher Raige, a legendary soldier who is trying to save his son after they crash land on a strange planet.
Focus (2015) – Nicky Spurgeon
In this con-artist comedy-drama, Smith stars as Nicky Spurgeon, a veteran con artist who teams up with a novice to pull off a lucrative scam.
Suicide Squad (2016) – Deadshot
Smith stars as Deadshot, a skilled assassin and member of an elite team of supervillains who are assembled by the government to carry out dangerous missions.
Collateral Beauty (2016) – Howard Inlet
Smith stars as Howard Inlet, a successful ad executive who is struggling with grief after the death of his daughter. He begins to receive letters from Love, Time, and Death, which help him find peace.
Bright (2017) – Daryl Ward
In this fantasy-thriller, Smith stars as Daryl Ward, a human police officer who teams up with an Orc to protect a powerful wand from falling into the wrong hands.
Aladdin (2019) – Genie
Smith voices the Genie in this live-action remake of the Disney classic. He brings the lovable character to life with his charisma and wit.
Gemini Man (2019) – Henry Brogan
Smith stars in this action-thriller as Henry Brogan, an aging assassin who finds himself being hunted by a younger version of himself.
Will Smith has proven time and time again that he is a versatile and talented actor who can take on any role. Smith has starred in some of the most memorable films in recent memory, from comedies to action films. These 20 movies are just a handful of the great films he has been a part of, and they showcase his range and skill as an actor.